OPENING HOURS, ACcESS & ADMISSION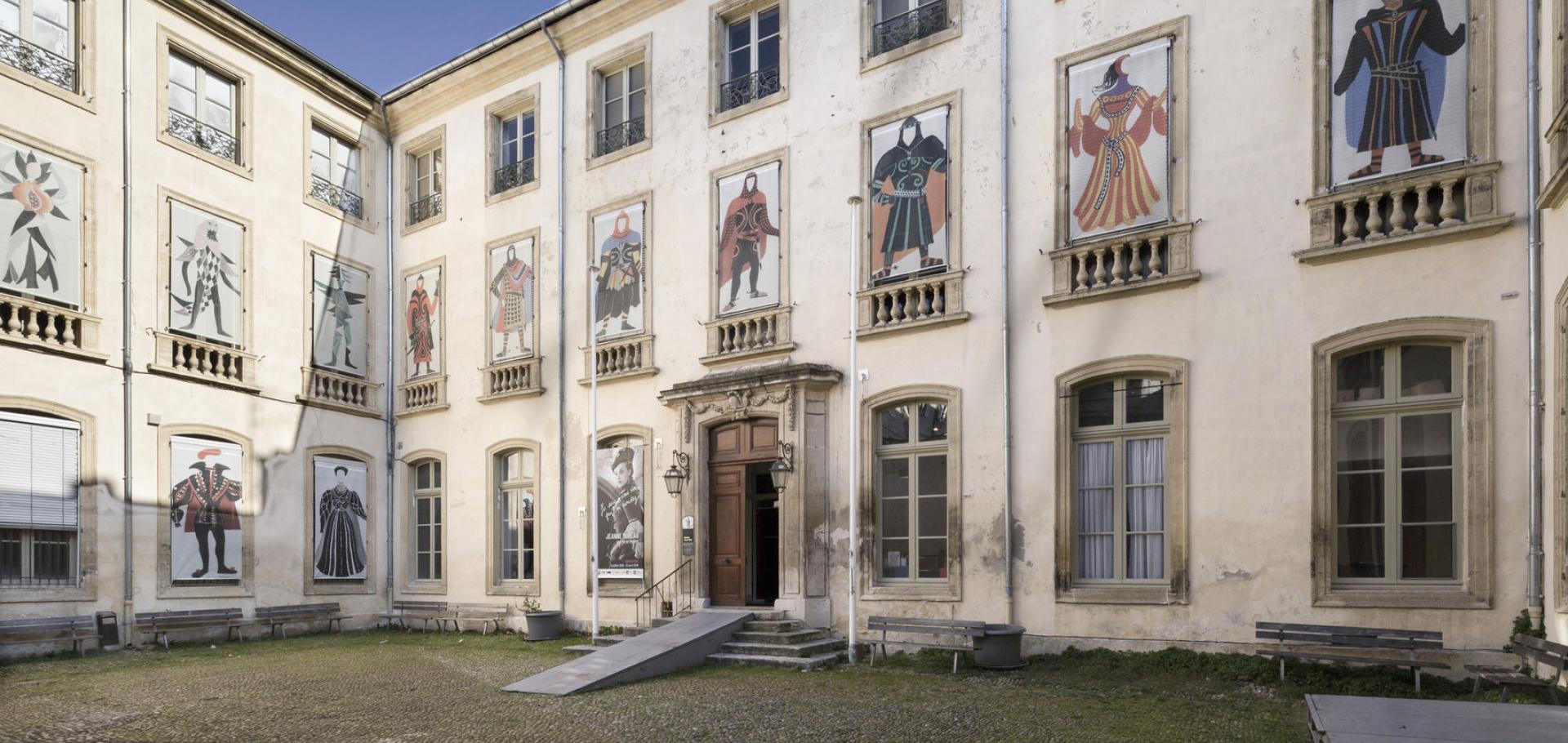 Jean-Vilar
General Information 
Located in the Maison Jean-Vilar, the Library attached to the Department of Performing Arts of the BnF offers over 33,000 books and periodicals on performing art as well as archives and documentation on festivals and performing arts in Avignon. It is accessible to everybody, researchers, students, professionals and amateurs and develops local partnerships with teaching and training structures.
 
Wifi

Café
Maison Jean-Vilar
8, rue de Mons,
84000 Avignon
Phone : +33(0)4 90 27 22 84
The reading room of the library is open:
Tuesdays to Saturdays
from 2 PM to 6 PM
Closed on Mondays and Sundays
Annual closing
The library is usually closed in August and from Christmas to New Year's Day.
Research Library
Library 
Monday
Tuesday
Wednesday
Thursday
Friday
Saturday
Sunday
 
2PM
-
6PM
2PM
-
6PM
2PM
-
6PM
2PM
-
6PM
2PM
-
6PM
 
These times are extended during the festival.
Access to the Library is entirely free of charge
The library offers nearly 4,000 freely accessible publications on all disciplines of the performing arts: theatre, dance, circus, mime, puppetry, music hall, as well as on cinema, radio and television.  It also holds a rich collection of dramatic texts, with a strong emphasis on texts performed at the Avignon Festival, and specialised periodicals on the performing arts, which can be consulted upon request.
Catalogues and research tools  
The documents kept at the Bibliothèque de la Maison Jean-Vilar are listed in two online catalogs: 
Manuscripts and archive collections 
The records of each archive collection contain a short historical presentation as well as information on how to consult them. 
For some archive collections, inventories on paper can be consulted only on site. 
 
Manuscripts and Archive collections catalogue
Other documents 
To limit your research to the collections of the Maison Jean-Vilar, use the 'Localization' filter and opt for 'Maison-Jean-Vilar'.
Not all the documents are yet listed in the General Catalogue. Some can be consulted on site on file catalogues, sorted by authors, well-known figures, titles, subjects, press or periodical articles. 
Services
Communication of the archives of Jean Vilar, Jean Rouvert and Sonia Debeauvais: only with the authorisation from the Association Jean Vilar

Communication of heritage collections and storage book and periodicals

Free consultation of books, periodicals, programs of the Festival d'Avignon and of the Festival OFF. 

Consultation of digital resources of the Bibliothèque nationale de France: Gallica intra muros, periodicals in digitized format, online database, Internet Archives etc. 

Information and Bibliographic research both on-site and remote

Article research by topic, place or weel-known figures (actor, director, choreographer, author, scenographer etc.)

Wifi access: visitors can use the 'BNF' wifi network available in both reading rooms of the Maison Jean-Vilar
Enhancing the collections  
We organize pedagogical activities on request and suited to your requirements

Bibliographies on the Festivals d'Avignon and on Les Hivernales ara available

We showcase documents on current events of Performing Arts